Next Post
076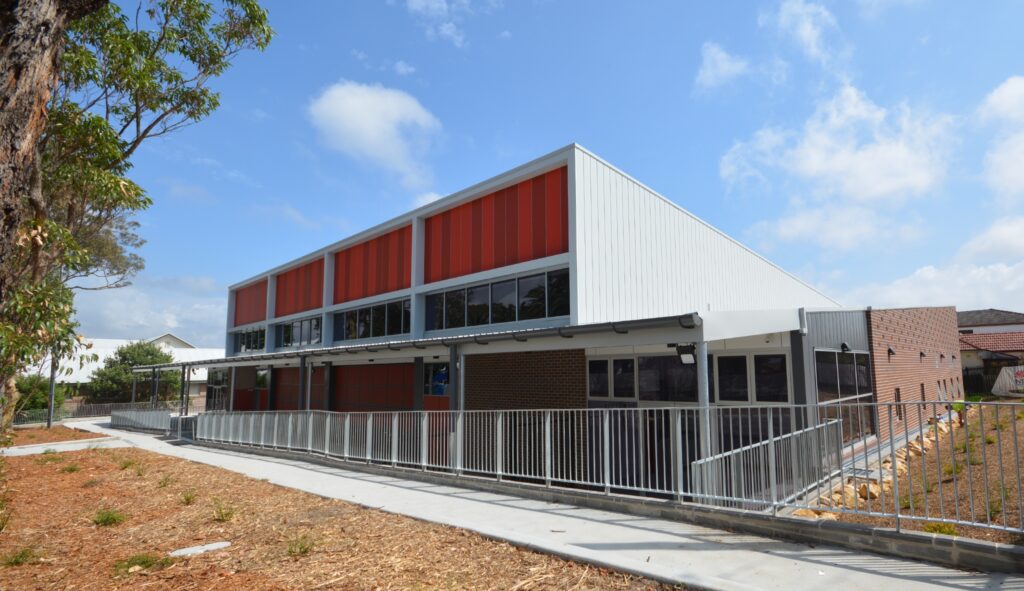 November 2023 —
Celebrating Milestones: Final Inspection of Canterbury Boys High School's
A recent site visit unveiled the imminent completion and final inspection of the multi-purpose school hall. This multi-purpose hall stands as a testament to meticulous planning, addressing both current and future educational needs. Nestled in Sydney's Inner West, this high-growth area demanded a comprehensive school masterplan for the new hall.
Designed to cater to the evolving landscape of education, the hall incorporates essential features like AV/Comms facilities, a stage, gymnasium, and ancillary storage. This thoughtful planning ensures that the development aligns seamlessly with the school's teaching and learning requirements.
Beyond serving the school community, the hall's design embraces versatility. A canteen and an Additional Learning Unit (ALU) have been integrated, adding layers of functionality that extend beyond traditional academics. This strategic inclusion allows the facility to become a hub for both scholastic and community.
As Canterbury Boys High School reaches this milestone, the blend of thoughtful architecture and forward-thinking design promises a space that not only meets the needs of today but serves as a dynamic educational and community asset for years to come.