Next Post
075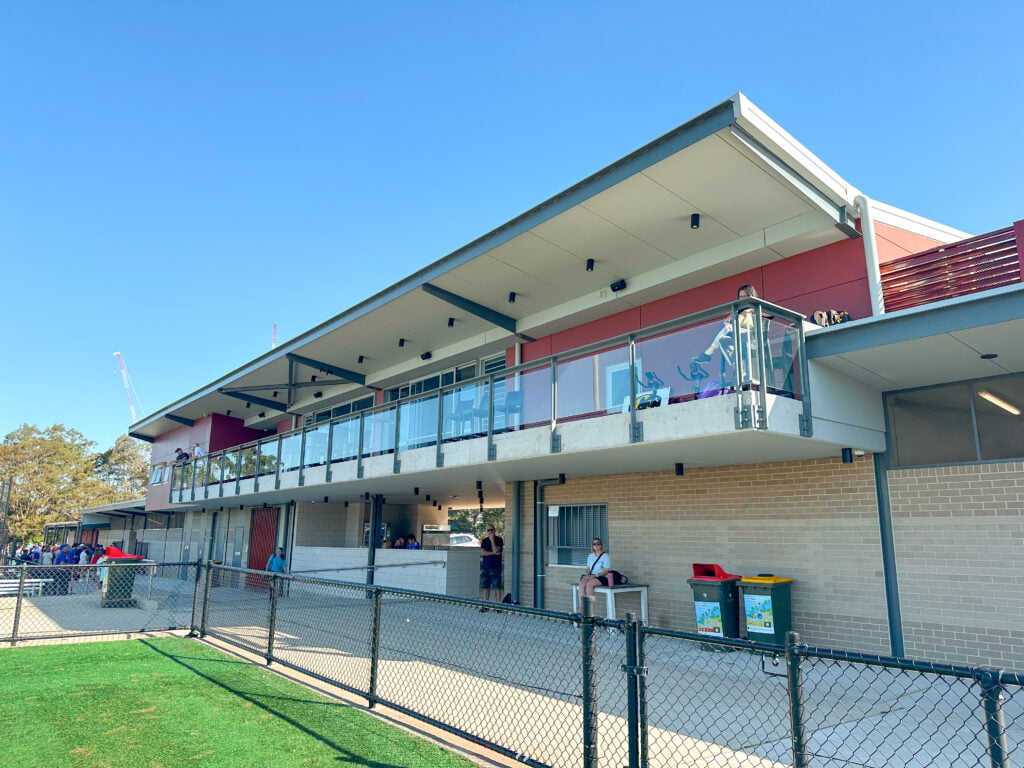 November 2023 —
Elevating Community Sports Facilities: BKA's Upgrade of Christie Park Sports Ground Amenities
BKA Architecture has always been committed to enhancing community spaces to better serve the needs of the public.
Our recent project at Christie Park Sports Ground in Macquarie Park demonstrates our dedication in creating innovative and functional sports facilities that benefit the entire community. The Christie Park Sports Ground Amenities project is part of a broader plan to upgrade sporting facilities in Northwestern Sydney, with a particular focus on enhancing the capabilities of the football community. In this article, we explore the details of our work at Christie Park and how it has transformed the sporting landscape of the region.
The Christie Park Sports Ground Amenities Project
BKA Architecture undertook the aspiring task of upgrading the Christie Park Sports Ground Amenities, a fundamental component of a three-stage masterplan aimed at developing the facilities for the football community in Northwestern Sydney. The existing amenities building required significant improvements to cater to the diverse needs of the local sporing bodies. These needs encompassed providing modern bathrooms, change facilities, kiosks, storage areas, and the inclusion of a function space, office, and associated staff areas.
Features of the project
One of the various features of this project is the clever utilisation of space and the incorporation of the surroundings. The level one spaces, housing the function room and office, were strategically designed to maximise views of the playing fields.
The Journey: From Concept to Reality
The Christie Park Sports Ground Amenities project was not a mere renovation but a comprehensive transformation of the existing facilities. It involved a concept plan revision, intricate design detailing, and meticulous preparations for tender and construction. These stages were critical in ensuring that every aspect of the project was thoroughly examined, from architectural design to functionality.
A Community-Centric Approach
At BKA Architecture, we firmly believe that sports facilities are more than just structures; they are the heart of the community. Our Christie Park project underscores our commitment to designing spaces that are community centric. We worked closely with the stakeholders, taking their feedback and expectations into account to create an environment that caters to the specific needs and aspirations of the local community.
Stage 3: Futsal Courts
The original building was demolished to accommodate the expansion of parking and the addition of a bus drop-off area. We have also added additional car parking spaces and extra drop off zones. Stage 3 of the development plan also includes the construction of Futsal courts located at the rear of the building, positioning the amenities facility in the center of these courts. This expansion aims to enhance the overall functionality and accessibility of the sports complex.
We look forward to continuing our mission of creating spaces that inspire, engage, and empower the local sporting bodies through thoughtful architectural solutions.