Next Post
074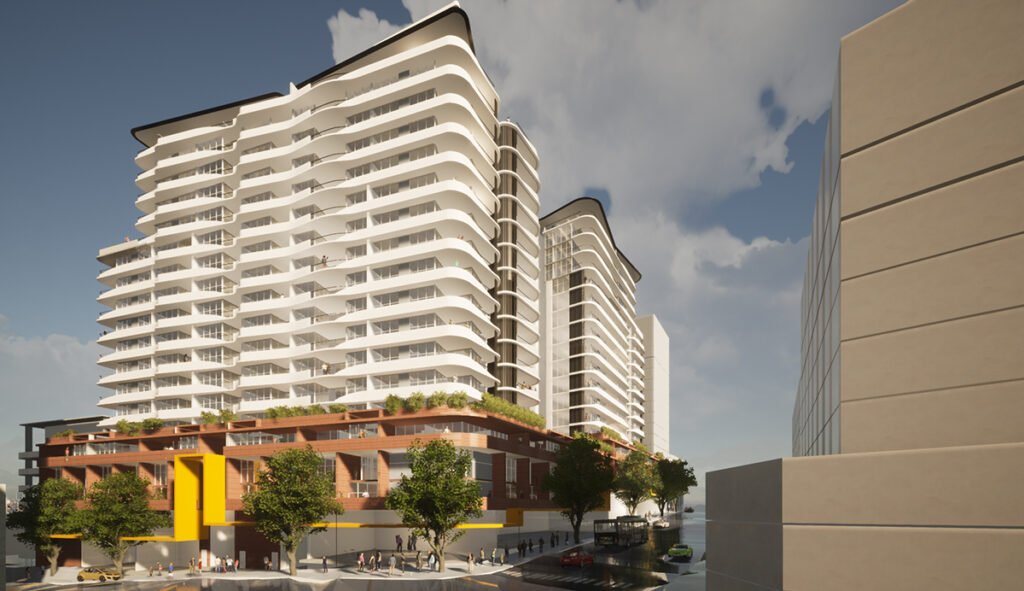 October 2023 —
2-4 Gladstone Ave, 357-363 Crown St, Wollongong
We're excited to introduce our latest mixed-use, multi-unit housing project, offering stunning views of both the escarpment and Wollongong Beach. This contemporary development has been made possible in collaboration with our valued clients Level 33 and Planning Ingenuity.
Unveiling a Modern Oasis
This contemporary development encompasses 266 premium dwellings, each meticulously crafted for optimal functionality and visual appeal. Beyond serving as mere residences, this project seamlessly integrates commercial and retail spaces, promising an engaging and vibrant urban experience. Strategically positioned near Wollongong Train Station and essential amenities, the project assures not only convenience but also significant social and economic benefits for the community. It is an endeavour that enhances the city's infrastructure and contributes to its growth and prosperity.
Zoning and Strategic Brilliance
Zoned for high-density mixed-use purposes, this development stands as a testament to modern urban planning. Its strategic positioning near the city centre underscores its prominence in the Wollongong landscape. Ingeniously integrating the irregular topography of the site into the design, the project achieves a harmonious blend of form and function. The design allows for captivating views of the escarpment from the highest points, while elegantly gracing Gladstone Avenue at its base, revealing a dynamic architectural form that is a perfect fit for the unique landscape of the site.
Crafting the Future: Project Milestones
Our dedicated team has been passionately engaged in the Development Application process since its lodgement earlier this year. We are actively collaborating with the council to refine the design further, aiming to create a project that seamlessly integrates with the evolving Wollongong skyline. This venture is not just about constructing a building; it's about enriching the cityscape and adding to its architectural legacy.
We invite you to be part of this journey that shapes and redefines the urban landscape of Wollongong, setting new benchmarks for modern living and architectural excellence in the region.