Next Post
009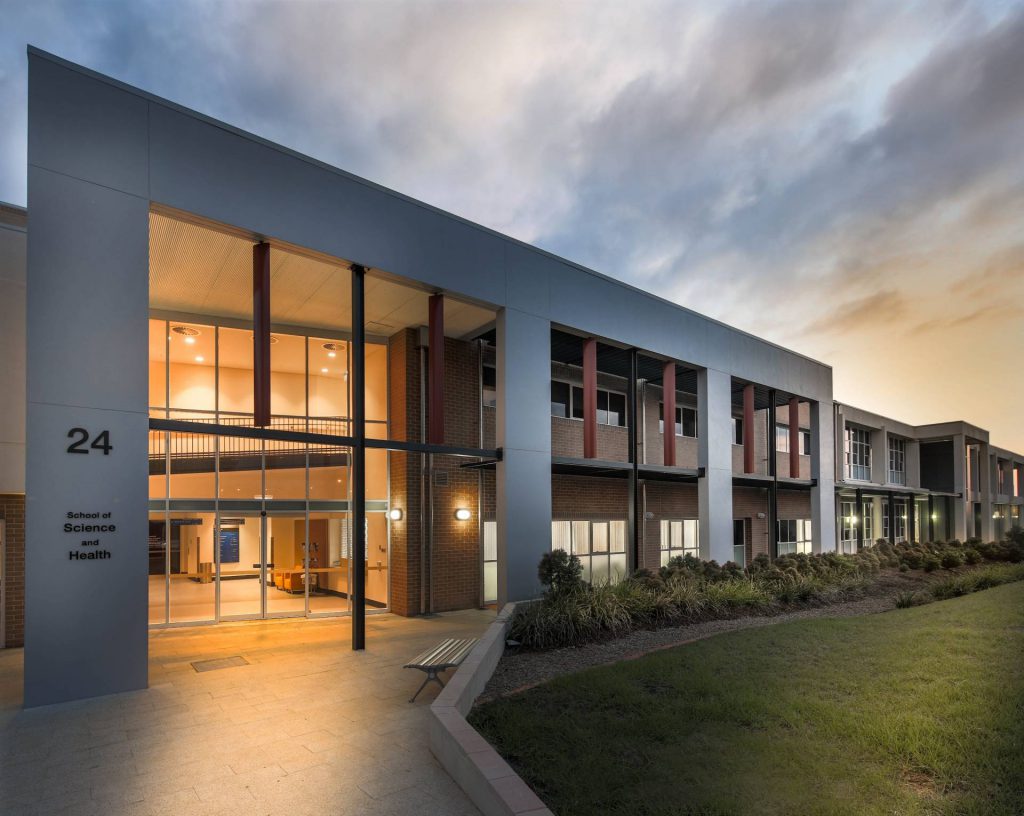 March 2015 —
WSU Unveils New Anatomy Facility and PC2 Laboratories
BKA has completed a new anatomy facility and PC2 laboratories for the Campbelltown campus of Western Sydney University (WSU). Constructed by Lipman Pty Ltd within an $8.5 million budget, the facility provides 3 state-of-the-art teaching laboratories and 3 biomedical PC2 research laboratories in addition to administrative office space for the School of Science and Health and the University clinic.
The 3-storey building features unified circulation for staff and students across all levels of the building; several internal and external pedestrian circulation routes converge at the central foyer, creating a dynamic civic core and high traffic focal point.
BKA's diverse educational experience extends to a number of speciality teaching spaces including laboratories and studios. View more of our projects within this sector here.