Next Post
058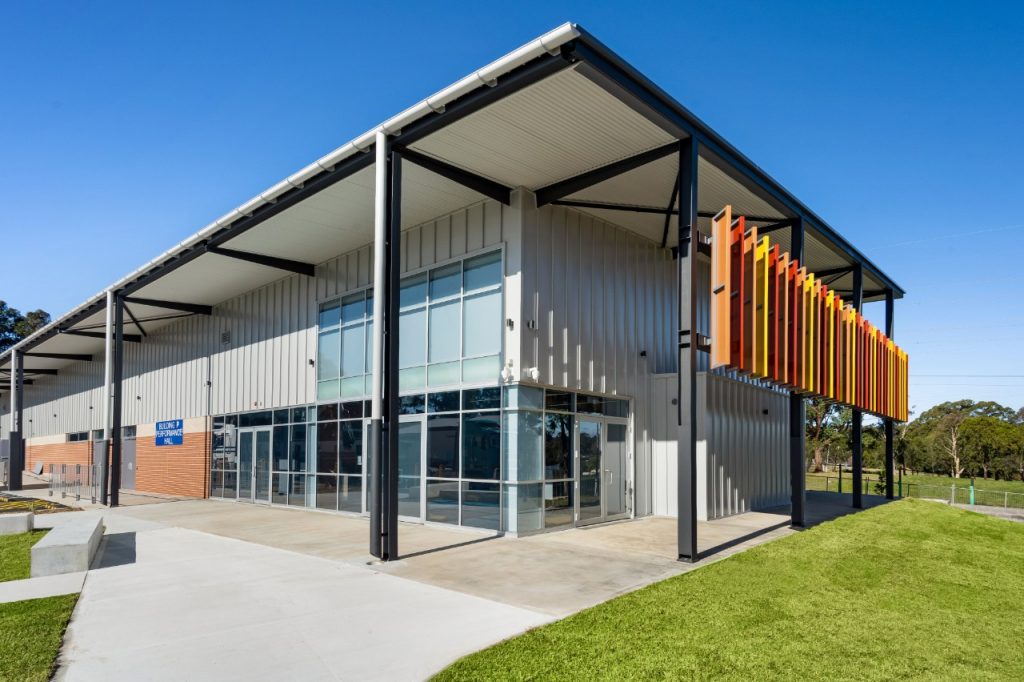 November 2022 —
Construction Complete SINSW North West Cluster
Construction is now complete for three new facilities in high schools located in the Penrith LGA. Glenmore Park High School, Jamison High School and Nepean Creative & Performing Arts High School each celebrate a proud tradition of creative and performing arts, physical education and sporting achievement.
Glenmore Park HS will now be able to hold performances inside a purpose built Performing Arts and Learning Centre. The centre can hold up to 440 people and includes a raised stage and associated control room, storage, holding and change facilities. Retractable tiered seating allows the auditorium to cater for mixed seating modes. Adjoining the Auditorium are flexible learning centres capable of being converted into a large foyer during main events.
Jamison High School and Nepean Creative and Performing Arts High School will now be able to enjoy brand new multi-purpose halls, facilitating indoor sports such as Basketball, Netball, Volleyball and Badminton.
All three facilities will support the school's strong reputation, offering joint use opportunities for nearby Schools and strengthening current relationships with wider school community groups.
BKA Architecture continue to deliver innovative spaces within the education sector, working closely with schools to better understand their needs and objectives and to deliver projects that will ultimately improve student learning outcomes and opportunities.