Next Post
050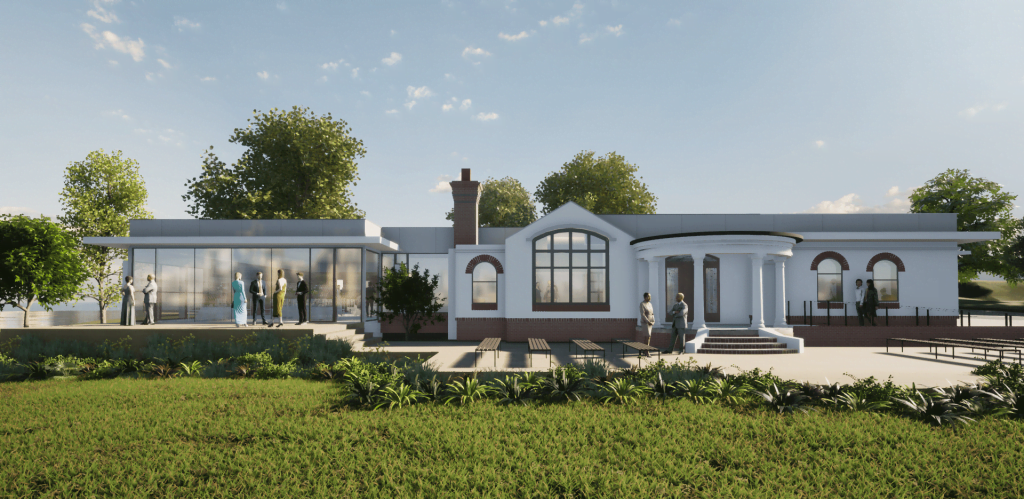 June 2022 —
DA Approval for Awaba House
DA Approval has been granted by Lake Macquarie City Council for the revitalisation of Awaba House, a piece of significant local heritage, following a destructive fire in 2019.
BKA's engagement will re establish Awaba House as a destination function centre, ensuring it remains an integral part of Lake Macquarie's Arts & Cultural precinct. Currently standing as a ruin of external walls of unique render and paint, the approval adds contemporary additions of rammed earth, metal cladding and a unifying concrete roof.
The building's interior is an interplay between reflection and reinterpretation, through interpretive displays depicting the history of Awaba House, its parkland context and relationship to the Museum of Art and Culture, Yapang (MAC).