Next Post
030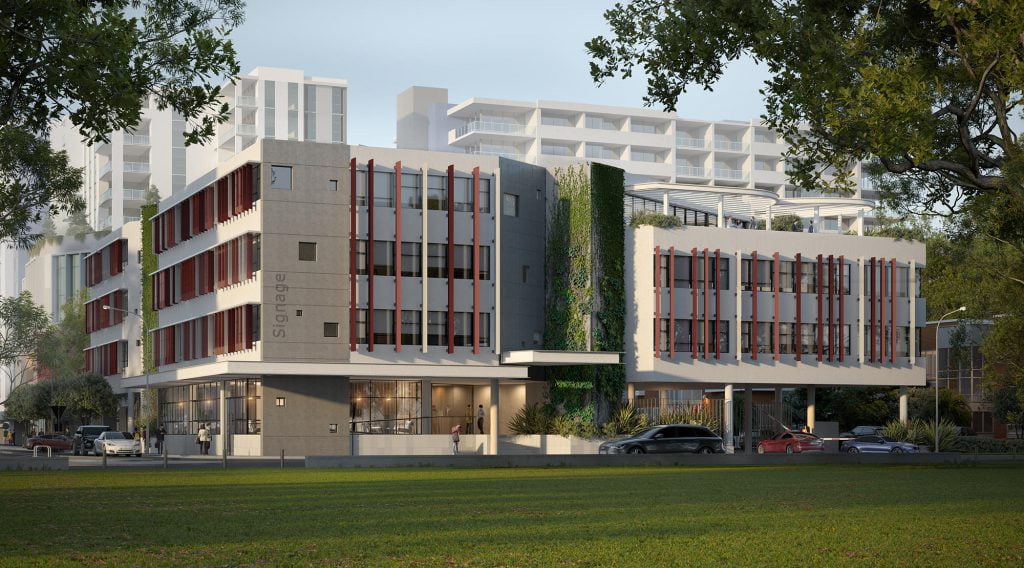 June 2019 —
DA Submitted for Commercial Development in Newcastle West
BKA Architecture has submitted the DA for a proposed four-storey commercial office development on Parry Street, Newcastle West. With street level activation and park views, the development responds to its urban environment and triangular site and seeks to promote pedestrian movement from the nearby Market Town shopping centre. Once built, the project would also incorporate green design principles in the form of green walls, vertical sunshading to protect its extensive glazing to east and west facades, solar panels, and stormwater retention.
The proposal reflects BKA's close ties to Newcastle, which include sponsorship of the University of Newcastle Architecture Students program and a local office.
View more of our commercial work here.