Next Post
016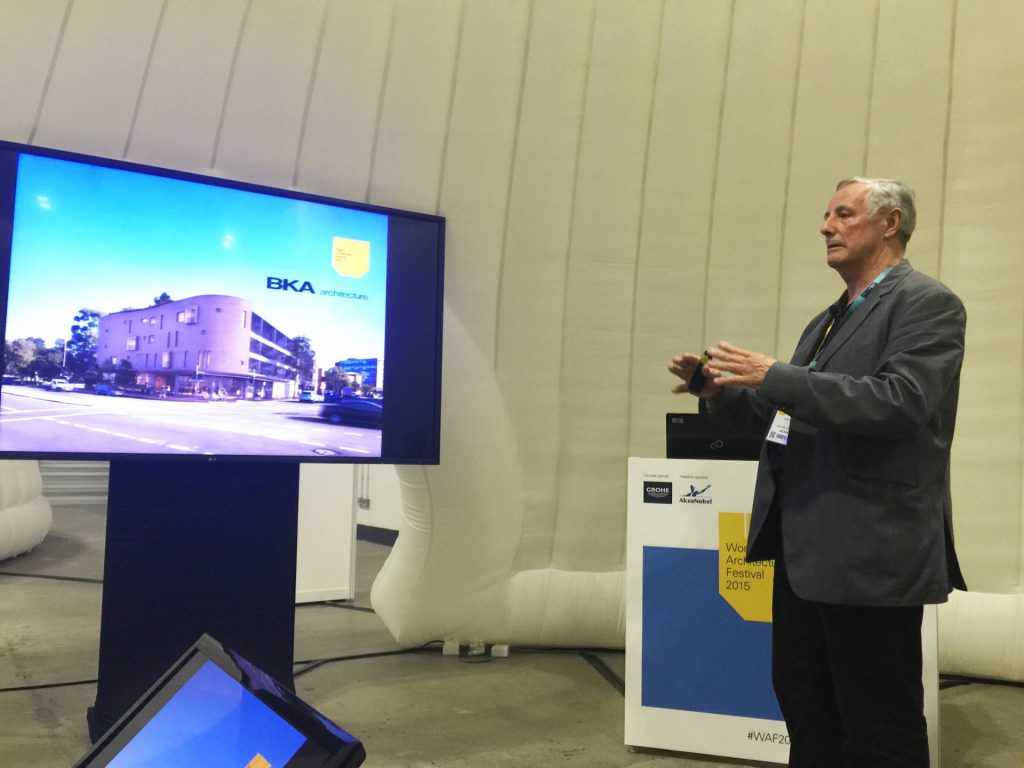 November 2015 —
BKA Present Shortlisted Project at 2015 World Architecture Festival
Founding Directors John Baker and John Kavanagh were pleased to attend the 2015 World Architecture Festival (WAF) in Singapore between 4 and 6 November and present about BKA's Alexandria apartment project, which was shortlisted within the Future Projects – Residential category of the WAF Awards.
WAF is the world's largest international architectural event, and attracts leading practitioners and design thinkers from across the globe. The trip provided a valuable opportunity for BKA to learn about emergent global trends in residential and teaching facilities and to draw inspiration from the work of an array of leading international architects. Our Founding Directors also had the privilege of attending a reception event at the Australian Embassy to celebrate the 37 Australian projects shortlisted for the 2015 Awards.
Learn more about the Alexandria apartment project here.