001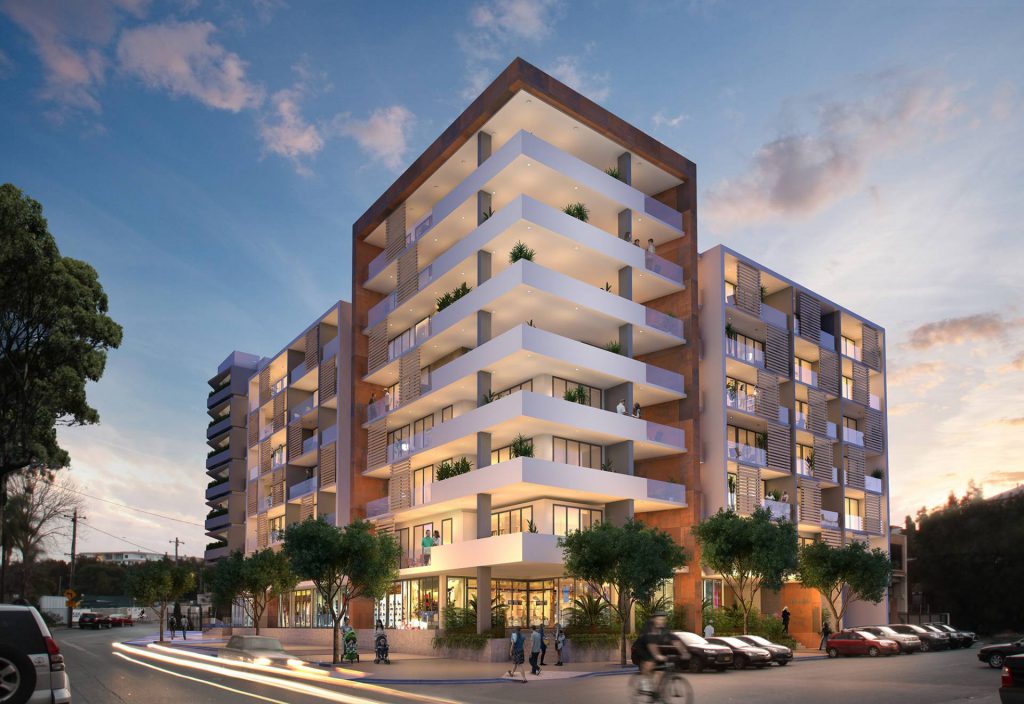 June 2014 —
Mixed-Use Development in Wolli Creek Approved Under Delegated Authority
BKA has received development approval for a 7-storey mixed use development in Wolli Creek, an emergent suburb to the south of Sydney's CBD. Offering 60 apartments, 84 car spaces, and a ground floor ribbon of retail and commercial space, the development caters for the suburb's growing population and reflects best practice apartment and urban design principles.
The majority of apartments are oriented to maximise solar access toward the north in their living areas and private outdoor spaces, and cross ventilation is ensured through the implementation of a linear building arrangement. This configuration also minimises the degree of artificial cooling required in summer and allows for the interaction of open plan layouts and innovative passive solutions.
The development foregrounds its landscaping elements, offering residents rooftop communal areas, common open spaces at ground level, and large terraces and balconies for each of the apartments. We look forward to commencing construction shortly.
View more BKA multi-residential projects here.